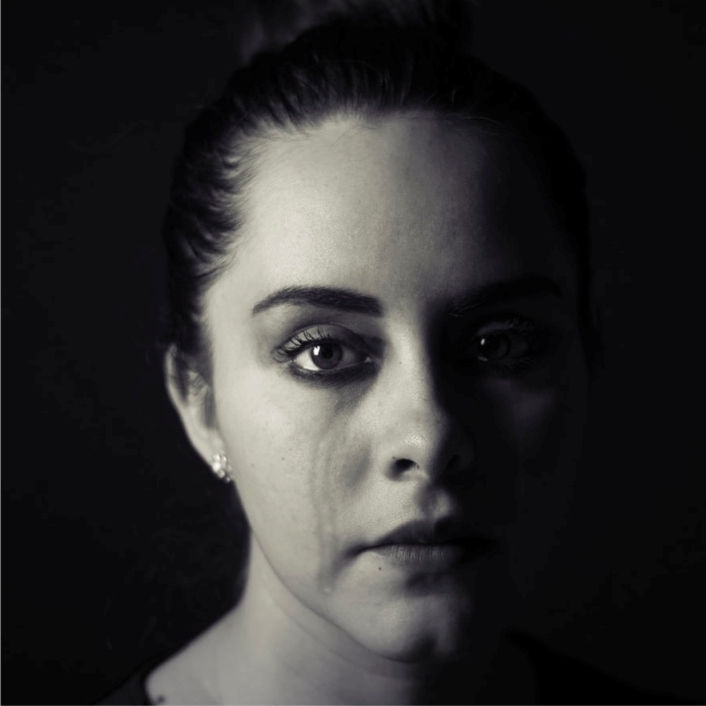 With the pockets of her hoodie bulging with lipstick, eye shadow, mascara, and nail polish, she edges toward the exit. She hopes, and prays, that the security guard will notice her before she gets to the outer door of the pharmacy. This may be her only chance, perhaps her last, to get away. Someone has to notice, stop her, call the police. The man who once claimed to love her, who lured her with the promise of a better life waits in the car just outside. She didn't know back then about what it would cost her: the seedy hotel rooms, shabby apartments, constant moving to evade the law, and the daily coming and going of countless men. The abuse, isolation, beatings, threats, and the drug and alcohol-induced stupors that he used to control her, and that she hoped would dull the pain, needed to end.

"Please, see me…"

• 12-14 years — average age of entry into the sex trade in Canada.
• $280,000 — average annual profit from a victim of sex trafficking in Canada.
• $300-$1500 — range of daily earnings from one victim. Traffickers keep the money.
• 93% of Canada's sex trafficking victims are Canadian.

Source


"… pity the woman who falls and has no one to help her up!... Though alone she may be overpowered, the support of another means that together they can defend themselves. In union with Jesus, they cannot be defeated."
(Adapted from Ecclesiastes 4:9-12)
But the way back is long and hard.
The women and girls affected by human trafficking and sexual exploitation must overcome significant hurdles once they escape their traffickers. These include addiction, isolation, lack of family support, PTSD, and mental illness. Many lose out on years of their education. Isolation and abuse negatively impact their social skills and they are often unable to respond to the needs of others in healthy ways.
BridgeNorth, FAIR's partner agency, is committed to helping those seeking to leave the trade and wanting to rebuild their lives. It also serves in the role of advocate for those who have been exploited.

BridgeNorth's mission is to restore the inherent dignity and value of sexually exploited women and girls by meeting their physical, mental, emotional, and spiritual needs.
How can you help? On average it takes three to five years for a participant in the program to achieve a healthy, independent life. A monthly sponsorship of $40 joins forces with other sponsors' gifts to provide housing, food, medicine, transportation, education, counselling, legal support, and access to a peer mentor. Funds are pooled so that all participants benefit equally.

BridgeNorth will provide information on the participant that you are sponsoring (pseudonyms are used), monthly progress updates, and the opportunity to write and encourage your participant if you wish to receive them. Visit: www.fellowship.ca/Unchained for more information.

Founder and Director of BridgeNorth, Casandra Diamond, is the 2017 recipient of the Attorney General's Victim Services Award of Distinction and 2018 Leading Women Building Communities Award from the Ministry of the Status of Women. Herself a survivor, Casandra, along with her team, are dedicated to restoring victims of the sex trade by providing services that will meet their mental, emotional, and spiritual needs. They are also committed to providing public awareness and educational programs as they advocate for the exploited. For more information on the services they can offer to your congregation or group, click here.

If you suspect someone you know is being trafficked, please contact the Human Trafficking National Crisis Line: 1.866.528.7109 or Crime Stoppers: 1.800.222.8477. In Manitoba contact: 1.844.333.2211. If you want help call the Canadian Human Trafficking Hotline: 1-833-900-1010.