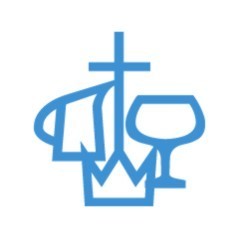 The Christian and Missionary Alliance (the C&MA) in Canada is a group of approximately 440 local churches across Canada that aims to be a Christ-centred, Spirit-empowered, and Mission-focused movement in everything they do.
Their ultimate goal is to fulfill the Great Commission and bring Matthew 24:14 to fruition:
"And this gospel of the kingdom will be preached in the whole world as a testimony to all nations, and then the end will come."
The Partnership
C&MA is a Sponsorship Agreement Holder (SAH) with the Government of Canada which enables them to provide refugee sponsorship support to local Alliance and partner denomination churches including The Fellowship (FEBCC).
In November 2015, FAIR announced its partnership with C&MA in response to the global refugee crisis and in response to the expressed desire of many churches wanting to sponsor refugees to come to Canada. In 2020, our partnership changed so that FAIR was no longer directly involved in the sponsorship process. Instead, C&MA would help Fellowship churches directly on a case by case basis.
This partnership makes FEBCC a partner denomination with the C&MA, which allows Fellowship churches to apply for refugee sponsorship under the privileges that C&MA's SAH status confers. C&MA also provides counsel during the discernment and application process as well as access to refugee sponsorship training resources and supportive network opportunities.
If you want to learn more about the refugee sponsorship process with the C&MA or contact the C&MA, please click the button below.
"For I was hungry and you gave me something to eat,
I was thirsty and you gave me something to drink,
I was a stranger and you invited me in." Matthew 25:35
Stories
February 2019 Video

Opportunity to Give
If you or your church would like to help support the work of the C&MA in their leadership and care for people in the refugee sponsorship process, click here.